Pool Pump Rebate - Residential - New Hampshire Electric - Liberty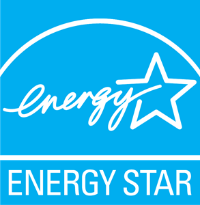 Pool Pumps
Liberty electric customers who purchase an ENERGY STAR pool pump can receive a $350 rebate for variable speed pool pumps. Valid for purchases made from 1/1/2023 - 12/31/2023. Funding is limited. For more information call 1-877-366-3749 or visit NHSaves.com/rebates. All rebate forms must be postmarked no later than January 31, 2024.
An ENERGY STAR® certified pool pump can run at different speeds and be programmed to match the pool operation with its appropriate pool pump speed. The energy saved is considerable; reducing pump speed by one-half allows the pump to use just one-eighth as much energy.
ENERGY STAR® certified pool pumps will:
Save you over a thousand dollars over their lifetime.
Pay for themselves in less than 2 years
Run quieter and prolong the life of your pool's filtering system.
How much energy is saved? On average, an ENERGY STAR® certified pool pump can save you over $300 per year.
All program applications are processed on a first-come, first-serve basis. Rebates are limited and available to qualifying applications until the program budget is depleted.