We Love Our Communities
We pride ourselves on being a good community partner. Whether we are out in the field or in the office, our customers and communities are always top of mind. Explore below to see the events we have had the privilege to participate in.
Click here for additional customer communications like newsletters and bill insert.
Special Highlight
We want to help you save. A few small steps could add up to big savings. Click the image below to learn more.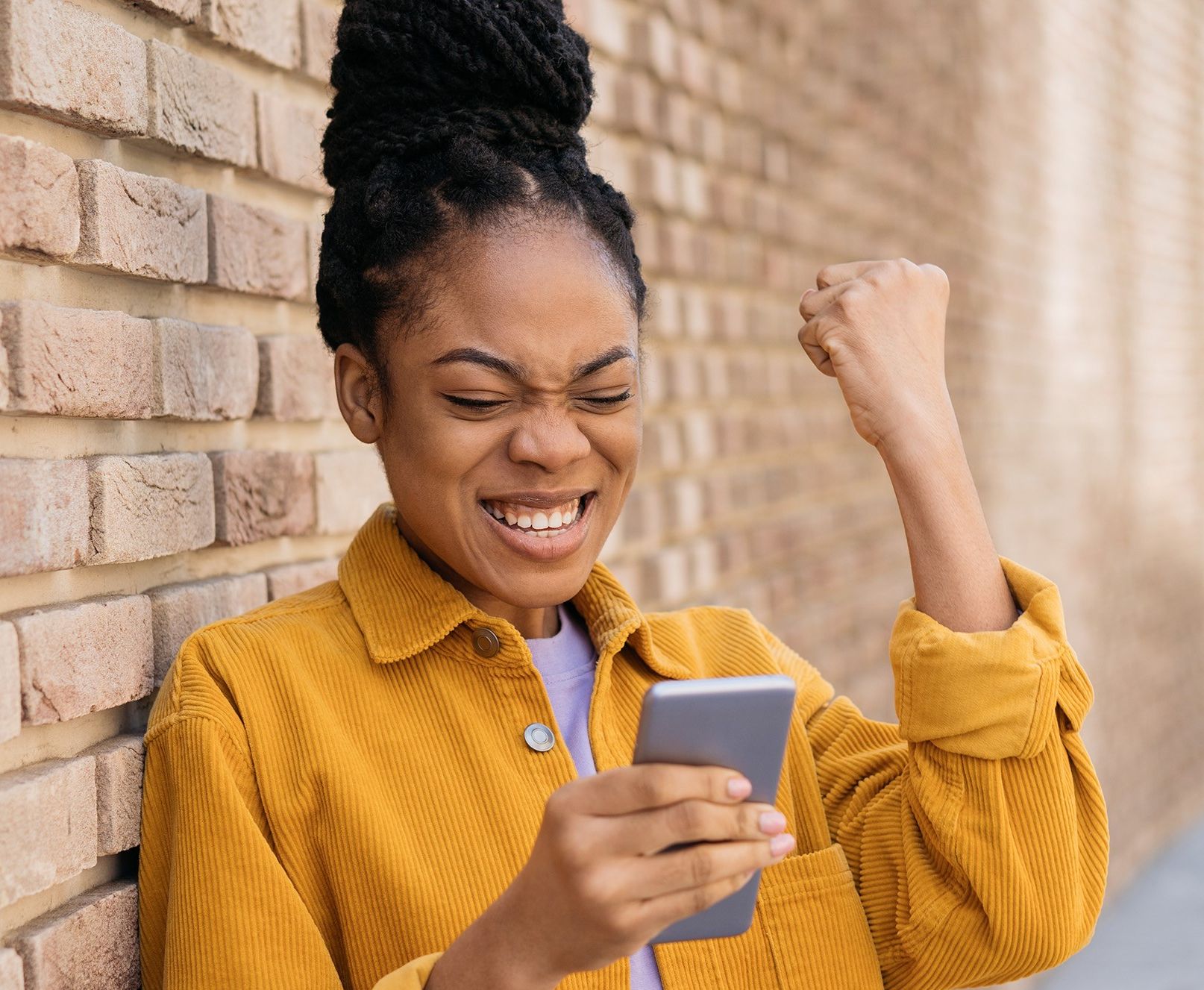 Recent Community Events
Liberty Partners with Mascoma Lakeside Park Committee To Keep NH Beautiful
On May 12th, a group of Liberty employees volunteered with members of Mascoma Lakeside Park Committee to clean up and remove thickets of non-native and invasive Japanese honeysuckle vine and Japanese multi flora rose. The volunteers also removed several Black Locust trees and seedlings that were crowding out native plants in this woodland area. Great job keeping New Hampshire beautiful!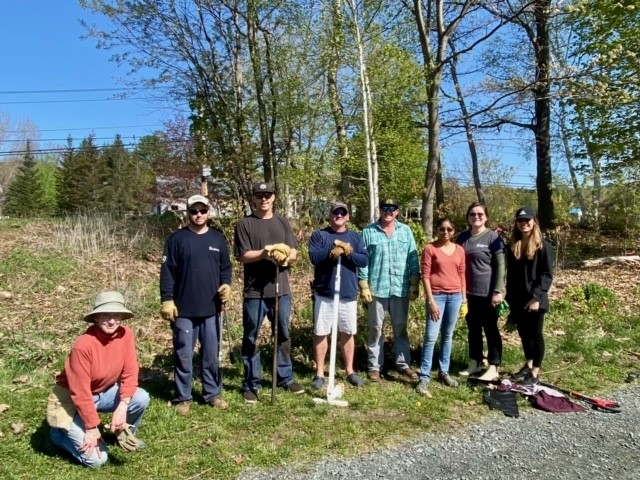 Building Beds for Children
Liberty NH is a proud contributor to the Foundation for New Hampshire Community Colleges. The Foundation's purpose is to provide greater access to educational opportunities through financial assistance for student scholarships and various programs that strengthen the communities where we live, learn, and work. Liberty and non-profit organization Sleep in Heavenly Peace sponsored a Build a Bed Day at Manchester Community College on Saturday April 22, where Liberty Representatives and community volunteers built 30 beds for area children, who no longer need to sleep on the floor. Liberty will continue to proudly sponsor various events at NH Community Colleges in connection with the University Systems Foundation Program. Thank you to our Volunteers!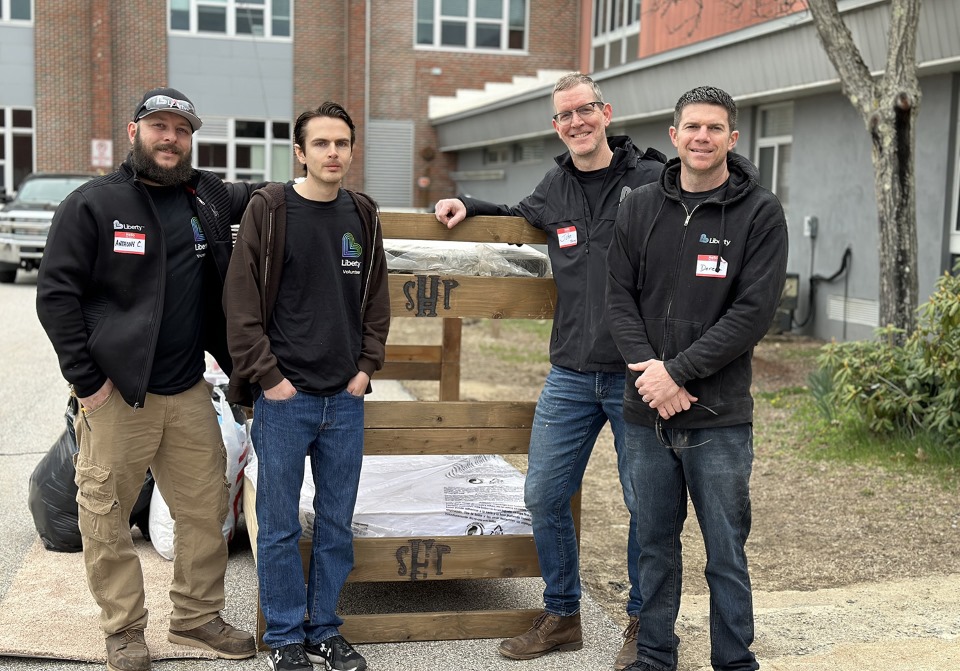 Employees Get Down and Dirty for Earth Day
Employees from MA and NH honored Earth Day by helping the NH Foodbank Production Garden get ready for planting season. The production garden provides fresh produce for the Recipe for Success Culinary Job Training program, the Cooking Matters® program, and for distribution to NH food banks.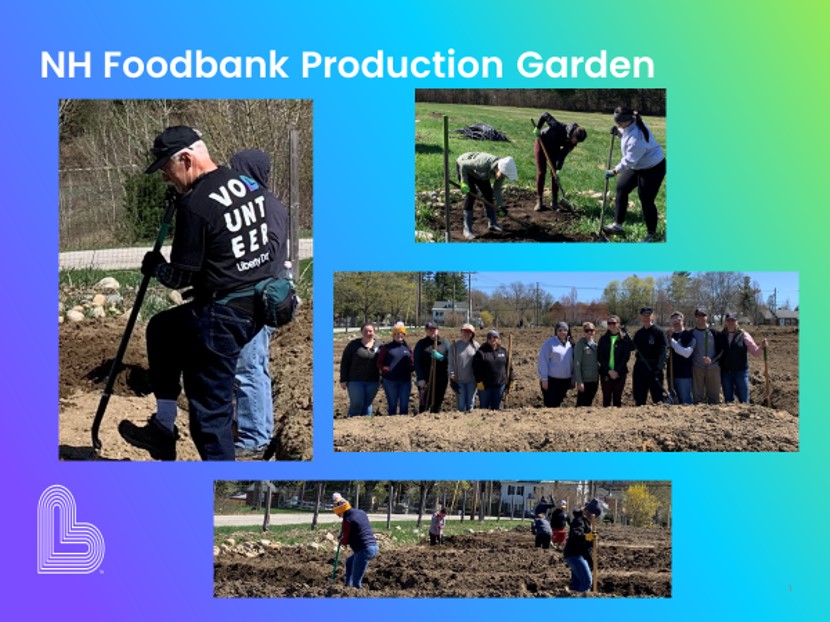 Saving the Concord, NH Gasholder
Neil Proudman, President, Liberty – NH, will be guest starring in a presentation about the Concord, NH Gasholder on April 14th at 7 pm. The presentation will focus on the history of gas, recent stabilization work of the gas holder, and future possibilities for the 2-acre site. Check out this video to get a sneak peak of what will be discussed during the presentation! More pictures to come after the event takes place!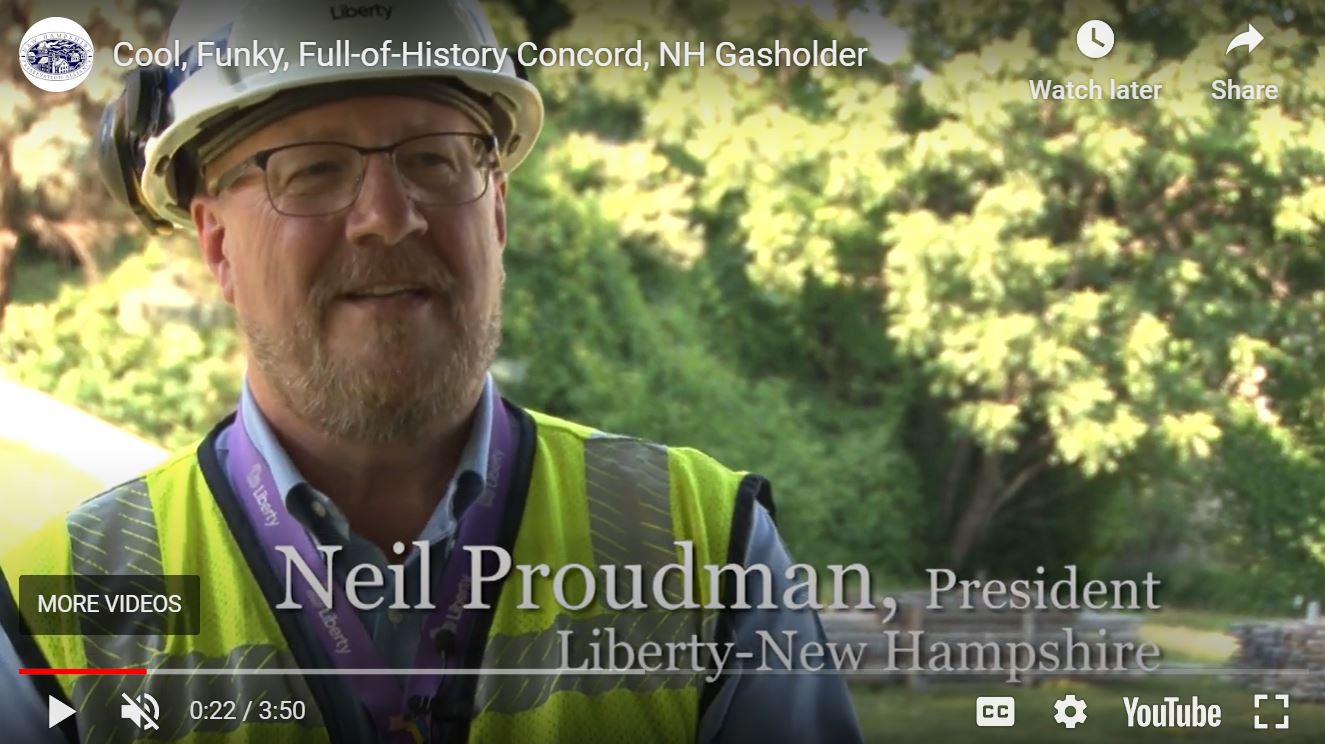 Liberty NH recently held an Easter food drive in support of a local food pantry in Hudson. The NH Customer Care team filled a pick-up truck and the back of an SUV with needed items, such as canned goods, cereals, peanut butter, fruit cups, and so much more. Thank you to the Hudson Food Pantry for the important work you do to ensure less fortunate people in our communities will have food to eat for the Easter holiday and beyond.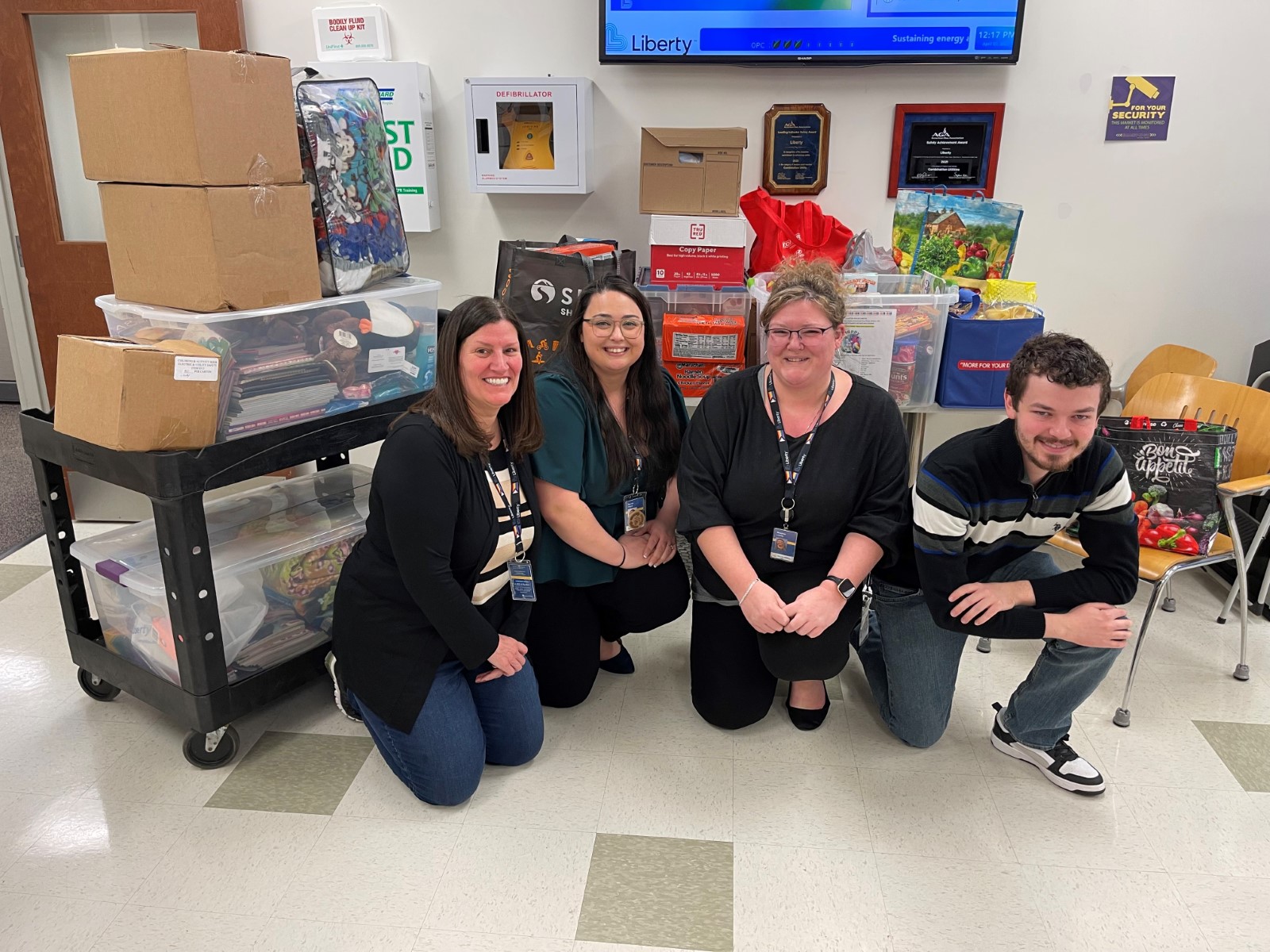 For the past 11 years, Liberty New Hampshire employees have gone above and beyond the call of duty to ensure underprivileged children in the community have presents to open during the holiday season. This year, more than 200 children and young adults from the Salvation Army, The Nashua Children's Home, and the Greater Salem, Manchester and Derry Boys & Girls Clubs will have gifts under the tree as part of Liberty's Giving Tree program.

Learn more about this amazing program and all the good it does for the youth in our community.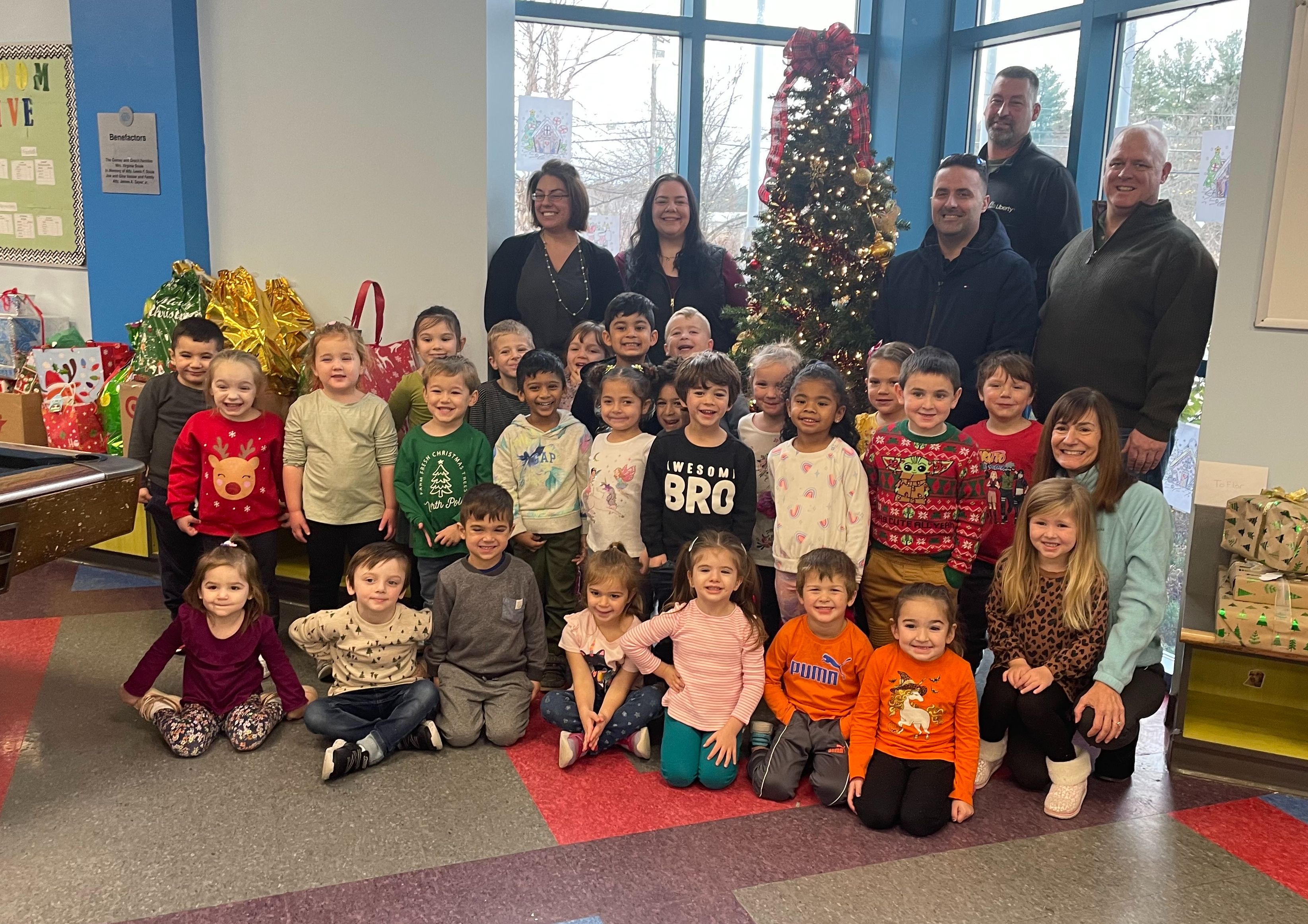 United Way Food Packing Event
In November, a group of Liberty employees, in conjunction with the United Way, volunteered to pack food to be distributed to those in need throughout our service territory. In just 3.5 hours, the group packaged 11,500 meals!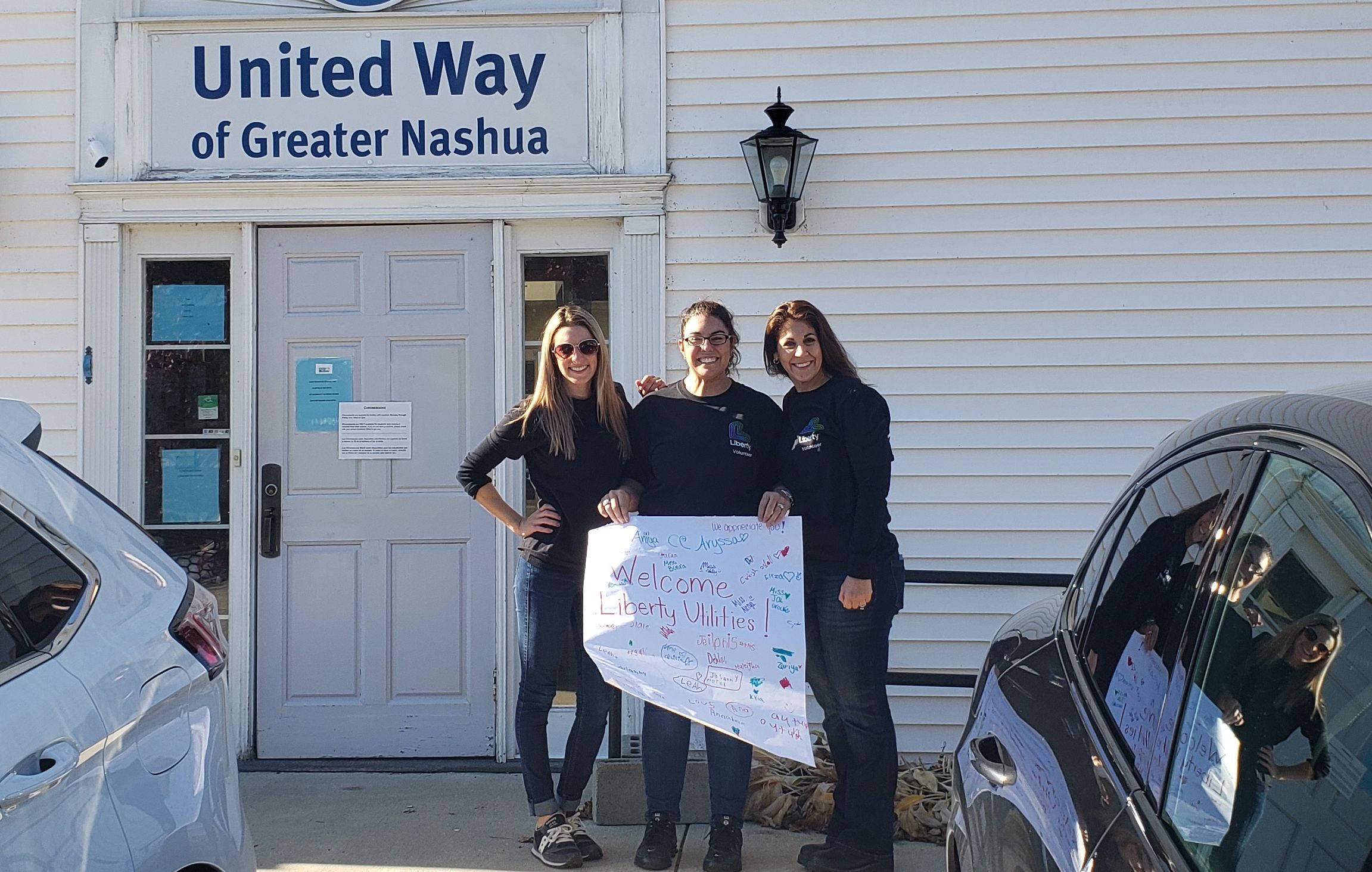 A team of Liberty NH employees recently spent a Liberty Day at Benson Park in Hudson getting the park ready for the fall season! They cleared brush, raked leaves and helped with the general clean up of the park. Shout out to our hard working volunteers!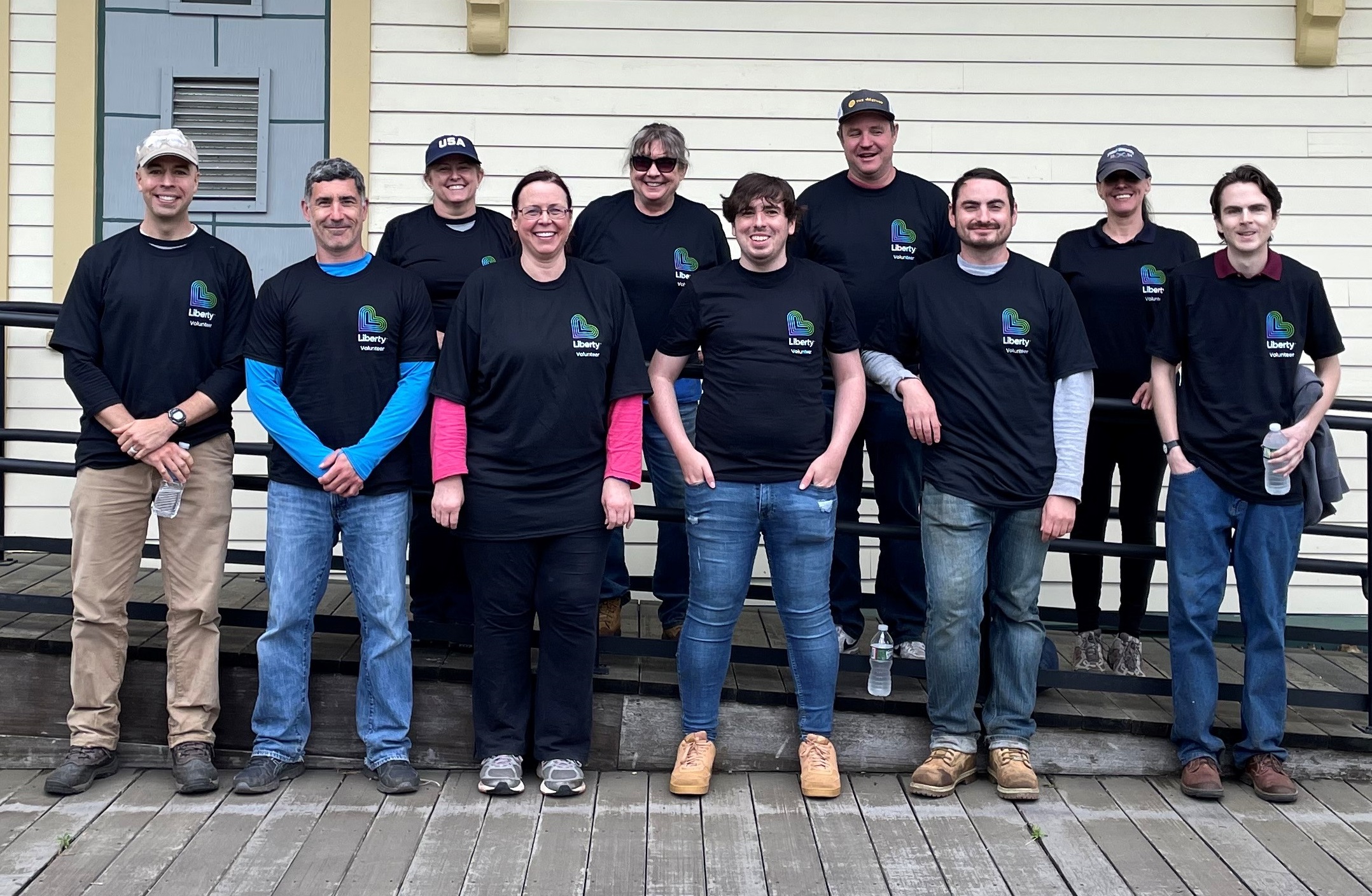 On August 17, a group of Liberty employees spent the morning volunteering at St. John's Food Pantry in Hudson, NH. The team organized/stocked canned goods and lined shelving units with waterproof paper.

Liberty has an ongoing partnership with St. John's Food Pantry, which involves employees spending their time at the establishment at least once a month.
Salem Animal Rescue League
In June 2022, a group of Liberty employees volunteered at the Salem Animal Rescue Leage (SARL). This local organization saves the lives of abandoned, neglected and injured animals by providing a safe haven, compassionate care and new permanent homes for them. The Liberty duo helped clean up the shelter's grounds for their upcoming 30th anniversary celebration.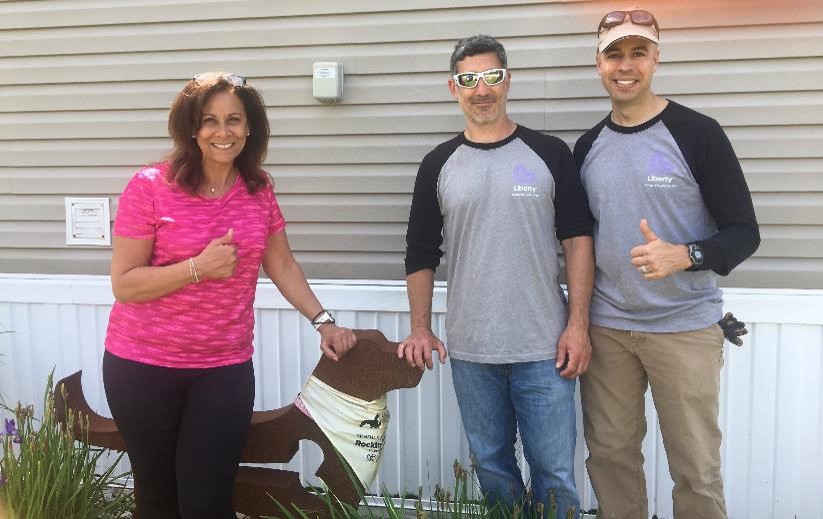 Recent News