Energy Audits & Insulation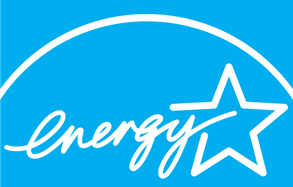 What Our Customers Are Saying:
"Thank you so much for my free audit. I love my 2 new NEST thermostats, my aerator and my new energy efficient light bulbs. The gentleman did a fantastic job, and I don't even have to touch up the area where the new thermostats are. Thanks again!"
- Visual Audit Program Participant
Visual Audit Program

The Visual Audit Program is for Liberty customers who are not eligible for our Home Performance with EnergyStar® (HPwES) program. The goal is to serve more customers and deliver additional cost-effective energy savings.
How Does It Work?
A technician will come to your home and make recommendations on weatherization measures that could provide additional savings. This service is 100% free of charge for Liberty customers who don't qualify for the HPwES program. There is no obligation on your part.
What's In It For Me?
FREE energy savings measures! That's right, we will install/set up the following at zero cost to you:
Wi-Fi thermostats
Flow control showerheads and/or aerators
Domestic hot water turn down
Up to 6' of domestic hot water pipe insulation
LED light bulbs on fixtures that are used for three or more hours per day
Do I Qualify?
As long as you meet the following criteria, you are qualified!
You must be a Liberty natural gas heating customer or a Liberty electric customer
Your home must be Wi-Fi compatible
We need to be able to upgrade at least one thermostat in your home to a Wi-Fi thermostat*
Keep in mind, this program is only available while funds last.
Why Would You Give Away Free Energy Saving Measures?
Lower usage by our customers means less demand on our infrastructure. It saves our customers money through reduced infrastructure expansion costs.
* Customers who already have a Wi-Fi thermostat installed on their property are not eligible to participate, unless there are multiple heating zones in your property and at least one can be upgraded with a Wi-Fi thermostat.
GETTING STARTED:
It all starts when you call Horizon, an approved contractor for Liberty, at
603-369-4834 or email NHSaves@horizon-res.com.
Program applications are processed on a first-come, first-serve basis. Supplies are limited and available to qualifying applications until the program budget is depleted.
Financing
2% - By partnering with local financial institutions, we are able to offer eligible customers who participate in the Home Performance with ENERGY STAR Program 2% financing.
0% - 0% on-bill financing via Liberty (up to $4,000) is also available on a limited basis.