Substations:
In 2017, our Pelham Substation got a major upgrade to allow for future growth and increased reliability.
Distribution Feeder:
Liberty added a new distribution feeder out of our Michael Ave substation in Charlestown in 2017. This feeder will now supply the area with electricity that was once fed from the Charlestown Substation, which is scheduled to be retired in 2019.
Bare primary wires:
We have begun to replace bare primary wires on cross-arm utility poles due to the susceptibility of trees/branches coming into contact with them and causing an outage. The bare wire is replaced with tree-resistant wire in a spacer cable construction (shown below), which helps mitigate outages caused by branches contacting the primary wires. Areas where these efforts have been concluded are...
| | | |
| --- | --- | --- |
| 2017 | 2018 | 2019 |
| Lowell Rd, Salem | RT 12, Walpole | Tallant Rd, Pelham |
| Shore Dr, Salem | RT 120, Meriden | |
| Mammoth Rd, Pelham | Bridge St, Pelham | |
| Duttin Rd, Pelham | Brookdale Rd, Salem | |
| RT 123, Walpole | | |
Spacer Cable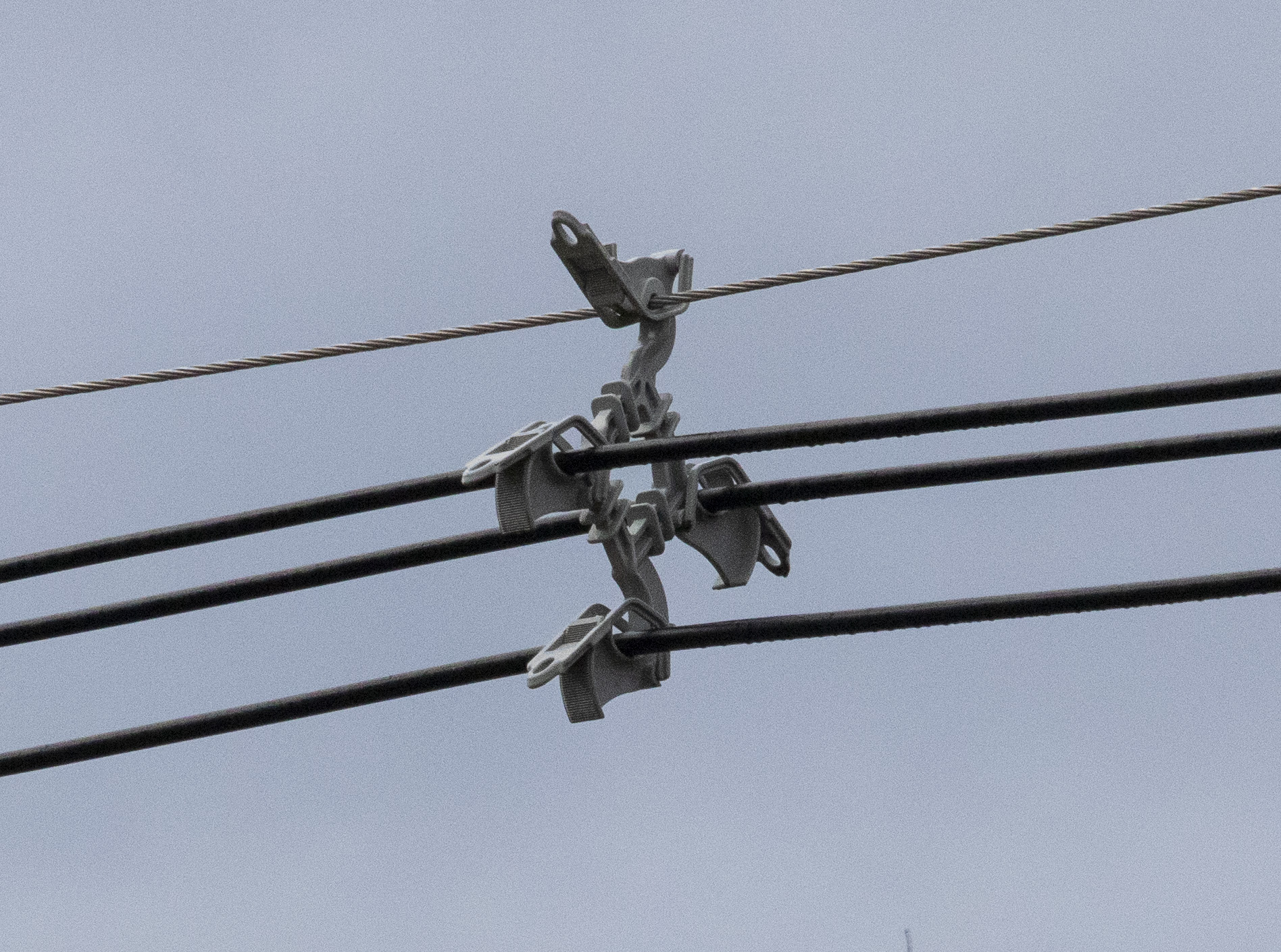 Cable Replacements:
In July of 2018, we began replacing approximately 1,700 circuit feet of direct buried cable on Main St in Hanover. The existing cable was originally installed in 1973. Replacing the cable and installing four underground manholes will not only increase reliability, but will also make any future repairs/improvements much easier.