Heating and Cooling Rebates - Residential - New Hampshire Electric - Liberty
Heating & Cooling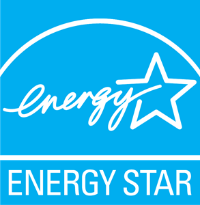 Look for the ENERGY STAR® label, the symbol for energy efficiency. Look for it whenever you purchase a new appliance. You'll conserve energy, save money on your utilities and help reduce air pollution. You can earn rebates too.
Now is a good time to consider purchasing ENERGY STAR qualified heating and cooling equipment. If your HVAC equipment is more than 10 years old, or not keeping your house comfortable, consider replacing it with ENERGY STAR® rated equipment. As a Liberty electric customer, purchase and install qualified ENERGY STAR® Heating or Cooling Equipment between January 1, 2023 and December 31, 2023 or while funding lasts.
Just complete the mail-in rebate form, include proof of purchase, and a copy of a recent electric bill, and mail to:
Resource Innovations 
1337 Massachusetts Ave 
PO Box #228 
Arlington, MA 02476 
All rebate forms must be postmarked no later than January 31, 2024. Please allow 6 – 8 weeks from postmarked date for rebate processing. Rebate inquiries: 888-855-0285.
Download Rebate Form
Online Rebate Form
Heat Pump Water Heaters
Heat Pump water heaters use electricity to move heat from one place to another instead of generating their own heat like a traditional electric water heater. Because of this, they can be two to three times more energy efficient than conventional electric resistance water heater, according to the Department of Energy (DOE). To move the heat, heat pumps work like a refrigerator in reverse.
A refrigerator pulls heat from inside the box and dumps it out into whatever room it is in.
An electric heat pump water heater pulls heat from the room and transfers it into the tank at a higher temperature to heat the water.
Liberty electric customers who purchase and install qualified ENERGY STAR® heat pump water heaters between January 1, 2023 and December 31, 2023 can receive a rebate of $750 while funding lasts.
Download Form
Online Rebate Form


All program applications are processed on a first-come, first-serve basis. Rebates are limited and available to qualifying applications until the program budget is depleted.